Is there a narrative that could possibly capture the essence that is Monte M. MacConnell? We have yet to find the right words to put in the proper order. 
Jill Allen serves as the Chief Executive Office of Wisdom Ranch. She obtained a bachelor's degree from Salve Regina University in Secondary Education. Jill began her career working in therapeutic boarding schools, where she found a passion for working with those diagnosed with Autism Spectrum Disorder (ASD). While serving as Behavior Specialist Jill provided direct intervention, created school safety protocols, and served as the Nonviolent Crisis Prevention Intervention trainer.
Jill originally joined Wisdom Ranch's partner program, Brightstone Transitions in 2017 upon moving to Georgia. In her free time, Jill enjoys spending time with her family, reading, running, and travels back to New England to see family and friends.
Bill Van Lente
Program Director
Bill comes to us out of semi-retirement with degrees in business (MBA) and psychology (PsyD) to be our Program Director. He has many years of experience managing businesses and people and working in K-12 and higher education. He values the experiential learning approach that the ranch offers for each student. Bill is not just happy in an office setting; he also raises and trains horses! Additionally, he has managed cattle for the Duck Valley Indian Reservation yet finds Wisdom Ranch a great place to learn new skills and techniques for student learning and cattle ranching.
John W. Tucker
Admissions Director
John has over two decades of experience working with young people and adults. He was one of the architects of Wisdom Ranch School serving as the Academic Director and Admissions Director. John has extensive experience developing programming, creating curriculum, and managing staff. He has spent the last several years working in the addiction treatment industry where he continued to advocate for innovative approaches to treatment. At the Ranch, John can usually be found with students elbows deep in an engine or covered in sawdust. Raised in Columbus, Ohio, he considers this year's Buckeyes football team to be "the best ever"
Cameron Stark
Student Mentor
Cameron is a native Idahoan and Army veteran. In the Army he served as a Blackhawk Crew Chief responsible for the maintenance and repair of ten UH60 Blackhawk helicopters. Prior to Wisdom Ranch, Cameron worked with young people at a therapeutic boarding school in Idaho. He is an avid fisherman, wood lather, and reader of very long high-quality fantasy novels.
Zach Perry
Student Mentor
Former student Zach Perry returned to the ranch after graduating high school with us in 2008. Zach credits the ranch with helping him find his direction and purpose.
Robin Pearson
Auto Mechanics Instructor
Robin is our shop jack- of- all- trades. He rebuilt his first engine when he was 12 and never looked back. Later in life, he managed a Honda repair shop, worked as an outfitter, and has been instrumental as a lifelong leader in the Boy Scouts. In the summer you will be lucky to find him because his passion is packing his mules into high mountain lakes for long fishing trips.
Joe Wanstrom
Welding Instructor
Hammond Britton
Carpentry Instructior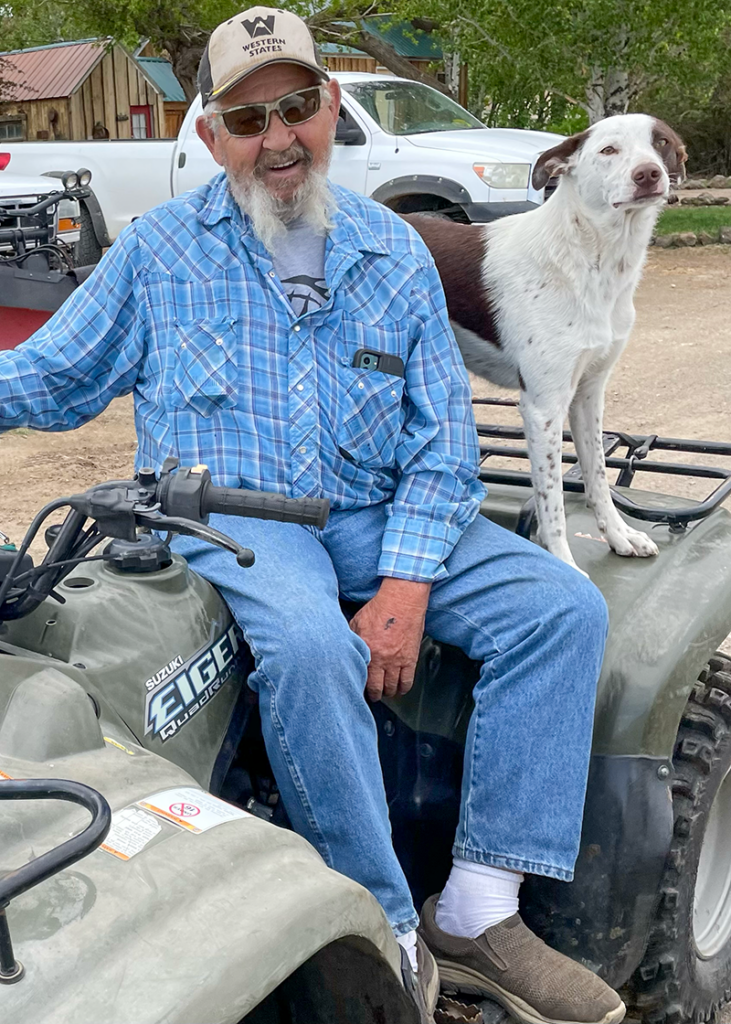 In Memoriam
Bill Orchard
1954 – 2022
Bill Orchard was a valued member of our Wisdom Ranch family for over 15 years. Bill guided over 600 students at Wisdom Ranch School and our current Wisdom Ranch Vocational Gap Year. He taught the fine art of welding with unending patience, humor, and skill. His quiet, kind-hearted approach to welding, horsemanship, and ranch life in general, will be greatly missed.
Gifts in memorial will be used to offer scholarships to allow more students to learn on the ranch Bill so loved.