Open Positions
  Part-time Instructors
    1. Welding
Needed two to four days per week, flexible schedules. We are a residential, gap year vocational education post-secondary school on a working cattle ranch. Students learn vocational/technical as well as social/emotional and career readiness skills. We can provide instructors with meals and lodging for consecutive days to make it feasible for longer commutes.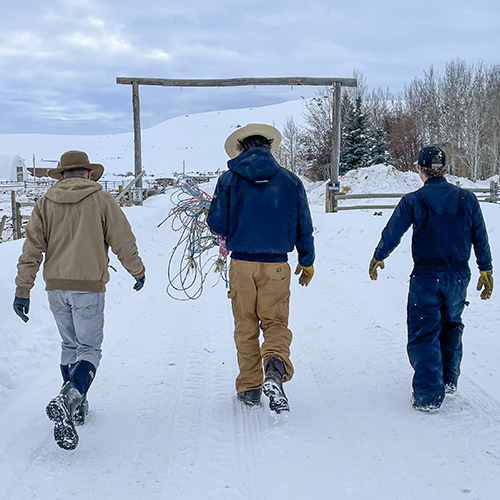 Mentor
Mentors foster and guide the development of healthy relationships, serve as role models, and are integral to each student's journey at Wisdom Ranch. To be effective you must be flexible, curious, open to self-improvement, and have a genuine desire to work with young adults.
This is a hands-on, lead by example, and get your hands dirty position. The right candidate for this position should have a working knowledge of basic carpentry, auto mechanics, and/or metal working. You don't need to be Bob Vila, one of the Car Talk guys, or one of those people who forge their own swords on a Discovery Channel show. Nevertheless, you should know the difference between a ratchet and a socket, the basics of changing oil, and perhaps how to drive a wood screw without stripping it. You should also be open to learning what you don't know – as I said, it's a lead-by-example position. Creativity and a history of initiating hair-brained schemes are a plus.
That being said, your experience with the vocational skills we teach is less important than your ability and desire to work with and mentor our students. Salary is negotiable and depends on experience, training, and education.